Rasa Bečelytė at UAB ARMO - Logistics and Engineering
http://www.armo.lt
Bilateral Meetings
25.04.2014 Friday (10:00 a.m. - 01:00 p.m.)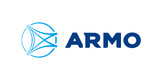 Group of companies working in transportation and logistics introducing a joint project JSC "ARMO". The project is based on customs warehouses with railway road. Great work experience in logistics even in economics downturn, but believing market lift-off, encourage us to invest and develop this project.
We have more than 1 kilometer railway road, few siding, therefore we are able to offer all services related to the railway and auto transportation.
There are covered warehouses with telfers and open spaces with railway ramps. We can reload heavy cargoes by gantry crane. We offer storage over size, heavy cargo or on pallets and other various cargoes.
Provide warehousing services, transhipment, loading, unloading, reloading and grouping works.
Forwarding services by rail and road transport.
Taking care of freight and customs documents. We prepare all necessary documents for carriage of cargo (TIR Carnets, CMR, SMGS, etc.).
Representation in customs and railway station.
We are ready to serve all customer needs related to freight, customs brokerage and warehousing.

Country: Lithuania
Organization Type: Company
Organization Size: 11-25
Phone: +370 687 71791
Email: sales@armo.lt
City: Vilnius ,Savanoriu 182A, Vilnius Google map
Areas of Activities
CONSTRUCTION MATERIALS AND ARTICLES
INTERIOR FINISHING MATERIALS
WATER SUPPLY AND DRAIN SYSTEM EQUIPMENT
ELECTRICITY INSTALLATION IN BUILDINGS
CONSTRUCTION MACHINERY, EQUIPMENT, TOOLS
Offer
Technical co-operation
We would like to offer manufacturing companies handling, storage and simple customs warehouses, railroad, and customs brokerage services.
Cooperation Offered
Technical co-operation